But because many outdoor enthusiasts look to stretch their buck by choosing activewear that works indoors, outdoors, and as a style piece, we wanted to test whether running wear and sports apparel could hold up to the standard outdoor-apparel competition. Despite running small, these bottoms were a tester favorite for a superior fit that had no bunching on the back of the knees.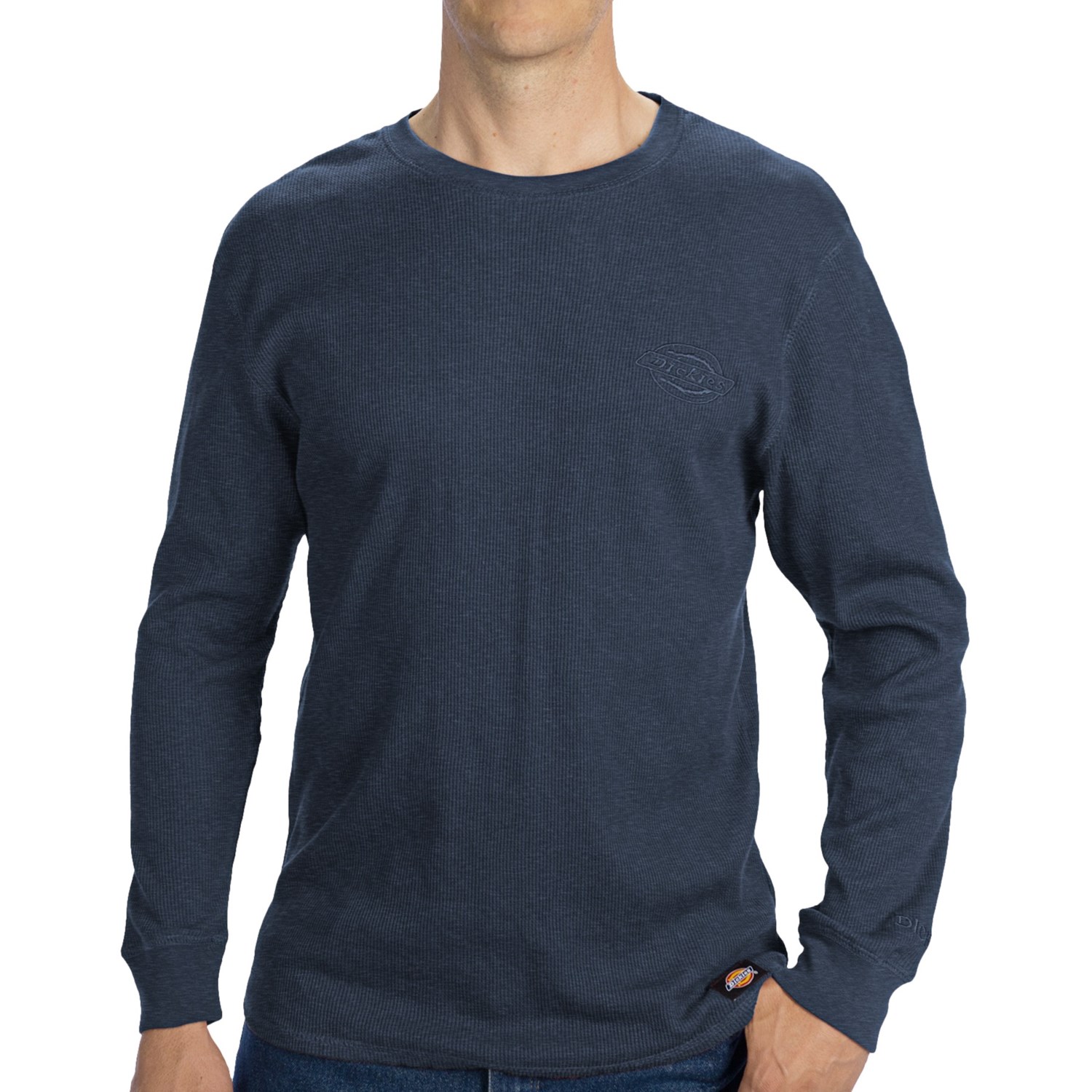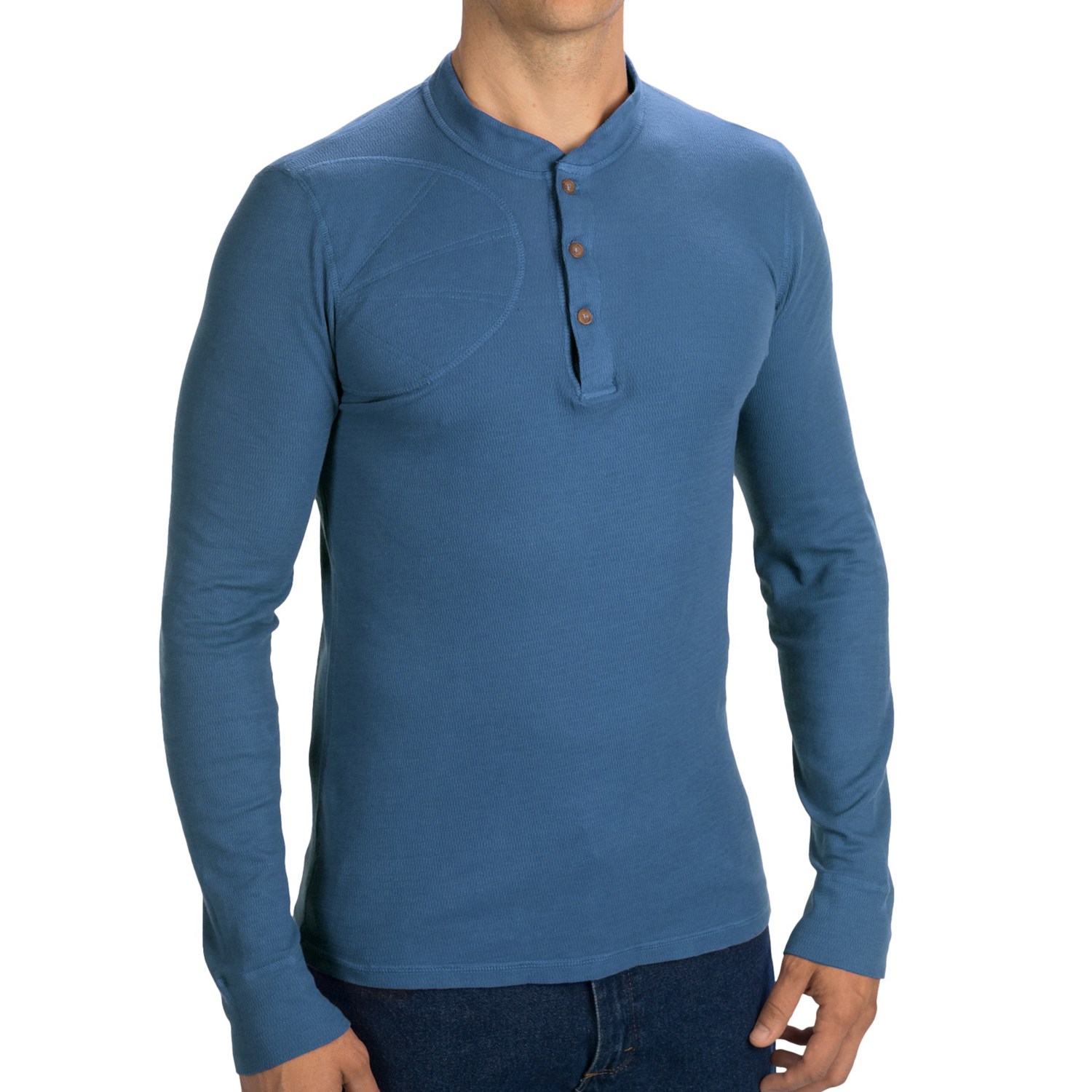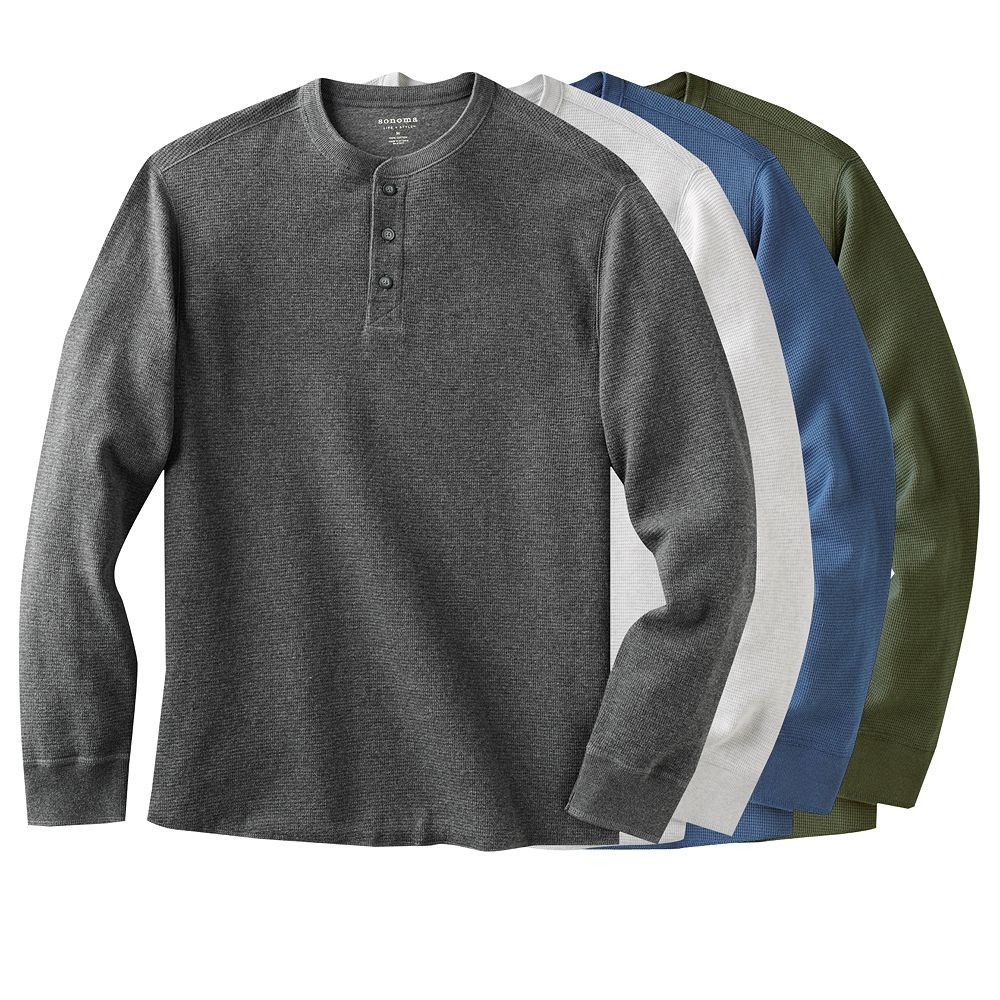 It's free shipping made easy
Discount High To Low. Price Low To High. Price High To Low. Brand A To Z. Brand Z To A. S, M, L, XL. Campri Thermal Baselayer Top Mens. Campri Thermal Tights Mens. Slazenger Mock Baselayer Top Mens. Nike HyperCool Tights Mens. Nike Pro Warm Tight Sn Nevica Vail Zip Top Mens. Nevica Vail Thermal Pants Mens. Nevica Meribel Top Sn Nike Pro Warm Mock Sn Odlo Pnt Xwarm Evol Snr When we began picking models to test, we eliminated those made with cotton and cotton blends immediately.
While such pieces work well enough as thermals when dry and are good at wicking, cotton is not an effective insulating layer when it gets wet either from sweat or rain. Worse yet, cotton takes so long to dry that it makes wearers feel colder than if they were wearing nothing. Wet cotton is also more likely to cause chafing and rashes than other fabrics. By banning cotton from our review, we cut out common brands like Hanes and Fruit of the Loom the least expensive options available.
We then concentrated on brands and performance fabrics meant for outdoor exercise. Last year, we tested base-layer tops with all sorts of elements—hoods, half-zips, thumbholes in the cuffs, and pockets. Some of these extras made certain base layers more desirable than the standard long-sleeve top, while an occasional poorly executed detail disqualified an otherwise great base layer.
This time around, in order to arrive at the best base layer, we believed it was optimal to compare layers that were—at least superficially—designed the same way for the most part. Another benefit of focusing on crewneck base layers is that they are more affordable than their hooded counterparts. We also traded out midweight tops for lightweight tops this year, because last year we discovered that definitions of midweight varied more widely by company than for lightweight fabric.
Some companies, like Trew , offer only one weight. By testing lightweight layers, we were able to better determine which fabric had the best warmth-to-weight ratio versus which one was simply the heaviest. With our chosen layers in hand, our 11 testers hiked, skied, snowboarded, mountaineered, and climbed their way through months of testing. Nearly all of our testers had thru-hiked a 2,plus-mile trail at minimum—an experience that requires living in the same base layer from four to six months—so they had opinions.
They subjected a few of our top-ranked base layers to hundreds of miles of use on similar trips. Some lived and worked in base layers, while others loved layers for casual hiking and day-to-day wear.
Our testers took these base layers to extremes in Colorado, California, Oregon, Washington, and Florida why not? Long johns keep you warm by trapping heat in the small gap between your skin and the base layer. This gap allows you to keep a relatively consistent temperature, like being in your own temp-regulated bubble, because the base layer thermoregulates, releasing warm air when the temperature rises and keeping you warm when the mercury dips.
The key is to make sure that gap is the right size. Winter-adventuring duo Justin Lichter and Shawn Forry suggested that a base layer should have a relaxed form fit—trim enough to layer over without being bulky. It should not hang off loosely from any part of your body. A tighter fit can constrict circulation, so the body feels colder. We asked testers of varying heights and body types whether the design of the layer left any body part feeling naked. Does the fabric feel soft, stiff, or plasticky and wetsuit-like?
Does it allow a full range of movement? Does it make you itch? Forry said it straight: The more minimal, the better it will feel. Some base layers up their breathability with mesh-like panels in key hot-spot areas, such as the armpits.
All the base-layer fabrics we tested were breathable, but some were more breathable than others. In addition to allowing water vapor to escape through breathable fabric, base layers help the body regulate temperature by wicking drawing moisture away from the skin and spreading it to a broader surface area to evaporate faster. The more quickly your layer dries out, the less likely you are to feel cool and clammy while moving, or when you stop moving.
Wickability depends a lot on fit. There is nothing in the fiber that gives it that feature. They need a treatment. When a manufacturer treats these fibers on the outside of the garment with a hydrophilic or water-loving topical treatment, the synthetic fabrics start attracting water away from the skin and toward the outer layer of the fabric.
Hydrophilic treatments absorb water and disperse it to a greater surface area to reduce evaporation time. These treatments turn the synthetic fabric into a moisture-wicking layer but can wash out of the garment over time.
Manufacturers can also make synthetic base layers moisture-wicking by blending hydrophilic and hydrophobic fibers, a process that tends to be more permanent.
The better your layer wicks, the less cold you will feel from sweat when you stop being active. Once moisture has wicked away from your skin and into the fabric, it should disperse across a wider surface area to help the layer dry out faster. We tested drying time by running all the layers through the wash and hanging them up.
We ordered the layers based on how moist they felt right after the spin cycle. Then, every five minutes, we rearranged the order based on moistness until all the layers were dry, recording how long each layer took to attain dry status.
We did this test inside a garage, outdoors at night, and outdoors during the day, and got comparable results for each testing period. This one seems obvious, but it can be a little tricky because a base layer needs to keep you warm in a variety of temperature-changing situations. Base layers work by switching from a wicking layer when you are active to a thermal layer when you are taking a break in the cold. They also need to work during the transition time in between.
A few of the layers we tested this year were from the same brands and made of the same materials as the layers we tested last year. Wool has natural antibacterial features. Is the piece stylish enough to wear alone, or do you always need to wear this underwear under something else? Can it work as an athleisure or athletic-lifestyle fashion accessory in addition to a performance piece?
Noland summed up the role of style in base layers: High-end and high-price base-layer fabrics include cashmere, mohair, and alpaca wools. These materials tend to have higher tensile strengths, feel less itchy, and be less absorbent. We kept our eyes peeled for American-made long johns, as well as companies that offered recycling or take-back programs for used gear.
We also thought about ethics in the manufacturing process. People care about the treatment of the sheep raised for wool more than ever. It creates a warm microclimate, like a thin, personal temperature-regulated bubble. So the other job of a base layer—besides warming and cooling—is to wick sweat away from your skin to keep you from feeling chilled. Which fabric makes the best base layer is an age-old debate in the outdoor sphere.
Wool and synthetics each have their advantages and disadvantages. Blends aim to the capture the benefits of each one, but also have their drawbacks. Wicking is moving liquid moisture. Synthetics, like polyester, use capillary action to move moisture in liquid form. But sweat comes out as a vapor.
Sweat condenses to become a liquid, and that is what synthetics move. Merino moves sweat in vapor form, not liquid form. The days of scratchy or itchy wool outdoor garments are gone. Base layers these days are made of soft merino wool or a Rambouillet wool both of which are named after their respective sheep breeds specifically treated for use right against the skin.
Wool has much-noted antibacterial and antimicrobial properties that resist absorption of the short-chain fatty acids in sweat that cause odor. Wool fibers are naturally stretchy, which makes the fabric feel formfitting and look flattering on a wide variety of people. Unlike synthetics, merino wool naturally wicks sweat away and breathes well after all, sheep use it to regulate their temperature, too.
If a spark jumps out of your campfire, the wool layer will resist it better than the synthetic which will likely melt. Most of our testers agreed that wool offered more warmth than synthetic options of comparable thickness and weight, which makes it perfect for less sweaty adventures like downhill skiing and snowshoeing.
Generally, the finer the wool fewer microns , the more easily the yarn will bend and flex as you move, meaning it will feel less coarse and itchy. The biggest advantage of synthetic fabric over merino is its quick drying time. In our drying tests, the synthetics came out of the spin cycle dry, whereas the wool and blends took almost an hour to lose moisture. What this means for outdoor athletes is that synthetics wick more efficiently than wool—they pull sweat away, and it evaporates faster.
Gram-counting backpackers may find that lightweight synthetics have an advantage over heavier wool. Synthetic-merino blends aim to get the benefits of both fabrics while offering a high-quality base layer at a good price.
Of course, these blends often also come with the negative features of their parent fabrics—odor retention, reduced insulation, and long drying times. Our top pick, the Smartwool Merino , is constructed of an 87 percent wool, 13 percent nylon fabric made of a yarn constructed of merino wool spun around a nylon core. We reached for blends when doing endurance activities like backpacking and mountaineering because we wanted the thermal qualities of wool plus the quick-dry capabilities and durability of synthetic.
The Sustainable Apparel Coalition created an index to rank the environmental friendliness of various fabrics used in outdoor clothing, including base layers. It takes into account the social and labor impacts of outdoor wear, as well as the life cycle of the piece including what happens to it after it wears out. Some scientists argue that, as a natural fiber, wool is more sustainable than synthetic materials because synthetics are made of petrochemicals.
Other scientists argue that synthetics are more sustainable because they are recyclable and their manufacturing process has a lower carbon footprint than wool. Apparel makes up 10 million tons of waste in landfills each year. The process of manufacturing base layers—regardless of how sustainable it is—leaves an impact on the environment. The most sustainable choice you can make is finding one or a few base layers you really like and wearing them for a very long time.
The SAC also tracks the ethics and labor-supply policies of outdoor-apparel companies. Brands that use wool in their base layers have been criticized for sourcing from farms with reported animal-welfare issues.
Meanwhile, the relationship that outdoor-apparel companies have with their labor and suppliers is an ethical issue for both synthetics and wool, because regardless of the fabric, someone has to sew these garments.
Project Just tracks some of the brands in this guide and can give you an idea about the work conditions the sewers face based on where the garment was constructed or where the fabric was woven. If environmental, ethical, or animal-welfare concerns influence how you shop, be sure to read up on the brands highlighted in this article.
Ultimately, the base layer you choose should have the fabric you find most comfortable. Some people are allergic to wool. Others may find synthetics scratchy. Look for a fabric that feels soft and that has a texture you like. Made from merino wool spun around a strong nylon thread core, this machine-washable and machine-dryable, odor-resistant shirt is a practical choice if you want to own only one base-layer top. In our tests, because this shirt was thin with unobtrusive flatlock seams, it layered well in cooler temperatures without chafing us.
This was the only top for which multiple testers felt compelled to praise how the neck fit: It neither fit too tight nor exposed skin to the cold. Our 11 testers found the Smartwool Merino to look good on the mountain as well as back at the lodge. The result is a garment that offers the benefits of wool directly against the skin, plus the strength and resilience of nylon.
Our testers found base layers that used core-spun yarn to be lighter, stretchier, and softer against the skin than many of the other fabrics we tested, including the merino in the fall model. It is loose enough to allow mobility and to hide a minor beer belly, but tight enough to feel like a second skin under layers. All our testers commented that the sleeves were long enough to cover their wrists well, although almost all the testers also lamented the lack of thumbholes.
It was long enough to keep their torsos covered when they reached for a rock-climbing hold. Reviewers on Amazon and the Smartwool website say that the fit of the Merino is looser than other Smartwool shirts or other models of the NTS Micro , which Smartwool has sold since I confirmed by comparing it against my almost year-old Smartwool microweight shirt: Many of the layers we tested this year had a looser fit.
The shirt is very thin. With the fall model which Smartwool does not construct with the nylon-core technology , after two months of use, the stitching on the elastic along the sleeve has become loose. Amazon reviews also voice concerns about this downfall. The company got similar results in wear testing. Thomas told us that with the merino model, there would be abrasion under climbing harnesses or under backpack straps. Several testers and other people we interviewed found the shirt to have impressive longevity: One individual hiked the entire 2,mile Pacific Crest Trail and half the 3,mile Continental Divide Trail in one microweight Smartwool shirt.
Another started seeing holes about halfway into a thru-hike of the PCT. Both testers, however, said the shirt performed so well that it was well worth the investment, even if they had to buy a new shirt when they finished.
We will continue to test this top to determine its long-term durability. We were impressed by the L. At a price roughly two-thirds that of our pick, most companies can only offer a merino blend or use a noticeably lower-grade wool that feels itchy. Bean Cresta is made of soft and stretchy merino wool.
While the top lacks the stylish tailoring of more expensive wool base layers, it has the details that matter: In our tests, it wicked sweat during long, steep uphill climbs on fall Colorado days but warmed up quickly as a thermal layer during the mountaintop snack break.
Bean Cresta is made of a lightweight, It performed just as well as other wool tops we tested at wicking, warming, and keeping odors away. Since it is percent merino, it took a little longer to dry than the core-spun Smartwool shirt. Otherwise, its performance was comparable to that of the other wool layers. Only a few testers found the fabric scratchy.
Everyone liked the long sleeves, which are reinforced with elastic to keep them from slipping around. Some testers did not like the thumbholes. Unlike with some of the other base layers we tried, when testers raised their hands above their heads, the Cresta noticeably rode up. Bean has a lifetime percent satisfaction guarantee that covers sizing discrepancies and durability issues. Regardless of the height or shape of the tester, the soft and stretchy ClimateSport fabric melded to the body, creating a snug form fit.
Our testers thought it made them look good, too. The outer fabric was silky soft, too. The soft and stretchy fabric wicked away moisture well and felt warm and comfortable in dry conditions.
However, the amount of spandex made this base layer slower to dry than other synthetics we tested. Another reason the ClimateSport crew is so comfortable is that its construction and its stretchy material work together to fit different-size bodies. The shirt was successfully long in our hands-above-head test, even for tall testers. Because this layer is not as warm as others we tested, it is best suited for situations where you will not be outside for days at a time or will be in Southern California—like conditions.
Our testers enjoyed this top on runs, during afternoon climbs in cool weather, or while downhill skiing in sunny conditions and when they would return to the warm indoors shortly after. The testers who took this Cuddl Duds top on hikes on cooler, misty days found it to be less thermoregulating. And after a day of backcountry skiing on Mt. Designed for snow sports, it was the longest shirt we tested, keeping our backs and bellies warm.
It has good elastic around the bottom hem to prevent awkward ride-up. Much like the Smartwool top, the Trew shirt is made of a core-spun yarn that gives it durability advantages over traditional merino.
The result is a garment with fibers that are straight—not spiral—creating a zero-twist yarn unlike that found in traditional merino. Our testers thought NuYarn was more comfortable, lighter, stretchier, and softer against the skin than many of the other fabrics we tested. They were that comfy! All the testers agreed that the Trew top was stretchier than the Smartwool shirt, but they were divided on whether they thought it was more comfortable.
Some testers said they liked that it hid the stomach, but others wanted their base layers to be more formfitting. The stretchy merino fabric stays snug against the skin, with strategically placed mesh-like paneling to allow extra ventilation in areas that tend to overheat.
After our testers went on a long run or spent a few nights staying and playing at a backcountry hut in the Mount Massive Wilderness, Colorado, and in Mt. Hood National Forest, Oregon, it was clear that the natural anti-odor properties of wool worked. Among the bottoms we tried, the Zone Leggings did the best job of thermoregulating active bodies. This pair uses eyelet, a mesh-like fabric, around the high-heat-producing areas of the body, such as behind the knee and at the small of the back.
For our testers, the heat-dumping design was noticeable, keeping them cooler while they went running and scrambling. The eyelet is made from core-spun merino yarn, which twists a fine-micron merino wool around a very thin nylon core to create an extra-strong yarn for increased durability. The pant length was just right on this pair too, and elastic cuffs near the ankles helped keep the bottom of the pants in place without bunching.
Flat seams prevented the rubbing, chafing, and itching that our testers experienced with other bottoms. The gusseted crotch also helped with movement, especially when our testers ran and scrambled in the mountains outside of Golden and Boulder, Colorado. The merino against the skin kept odors down over multiple days compared with the other base layers we tried. In our experience, merino bottoms tend to rip out in the crotch area or in the knees after taking falls.
We asked several thru-hikers—people walking the Pacific Crest Trail from Mexico to Canada over four to six months—about the durability of their Icebreaker bottoms. For most people, this likely translates into many years of use. We will continue to long-term test these bottoms to determine how they hold up.
Like all the merino wool pieces we tried, the BodyfitZone Zone Leggings did not dry as fast as the synthetics. This indicates that their moisture absorption rate is high—perhaps why they wicked better than other layers. The Icebreaker material dispersed the moisture across a wide surface area quickly, so these leggings never felt clammy, and they kept us warm when moist.
Product Features Soft, waffle knit thermal cotton-rich fabric gives you comfortable warmth. Discover the best Men's Thermal Underwear Tops in Best Sellers. Find the top most popular items in Amazon Best Sellers. Men's thermal shirts made with a cotton/poly blend are lightweight but warm and easy to care for. Choose a pull-on style in a solid color and wear it under a plaid flannel shirt or go with a classic stripped pattern and layer it under a solid color button shirt.